Benefit from the FOREX market
The international foreign exchange market offers numerous opportunities to make money through the daily fluctuations in currency exchange rates. Take part. The risk is the opportunity! That's the way it is.

Copy Trading / Mirror Trading / Social Trading / Auto Trading
After reading the information, register if you want to receive all the important details.
Please let me know if you have any questions. I will reply as soon as possible and in this case, I ask for your mobile phone number to make communication much easier.
You can also call me directly on
+49 176 45862588
(also WhatsApp) or
+420 607318042
(see
IMPRESS
).
In the meantime, I warmly greet you from the city of Pilsen and I wish you much success.
Your day trader Klaus Oldigs (graduate physicist & certified financial investment specialist ICC)!
Welcome to copy trading by the day trader Klaus Oldigs!
Of course, pretty much everyone has long known that conventional investments in times of uncertainty
usually no longer yield much and can also lose a lot of value.
Something better is needed and has to give way to the familiar. Nobody with sound economic expertise and the intention to make a profit still has a fixed-term deposit with low-interest rates at the bank, or a home loan and savings contract for many years, or buys life insurance because that would probably be simply foolish.
New markets are much more interesting and only sometimes riskier. An experienced expert can help to manage your own account in such a way that there is a good probability of making satisfactory profits in return for a share of the profits without having to do anything yourself.
The profits achievable are undoubted as impressively high as they are likely to remain the exception with normal investment funds and are at best roughly comparable with very few, high-quality hedge funds (James H. Simons) (and many people are still blatantly persuaded that this cannot be true or would even be dubious in order to distract from the poor results of many other investments on the market with a comparable risk/reward ratio).
And here are the results of an expert group of traders in the crypto-currency markets.
Every quarter of the years 2018, 2019, 2020, 2021 and 2022 the management made profits, compounded over sevenl hundred percent.
Please note that the crypto-currency trading outperformed any stock index, even bitcoin with a "buy-and-hold" strategy or gold.
You may join if you like.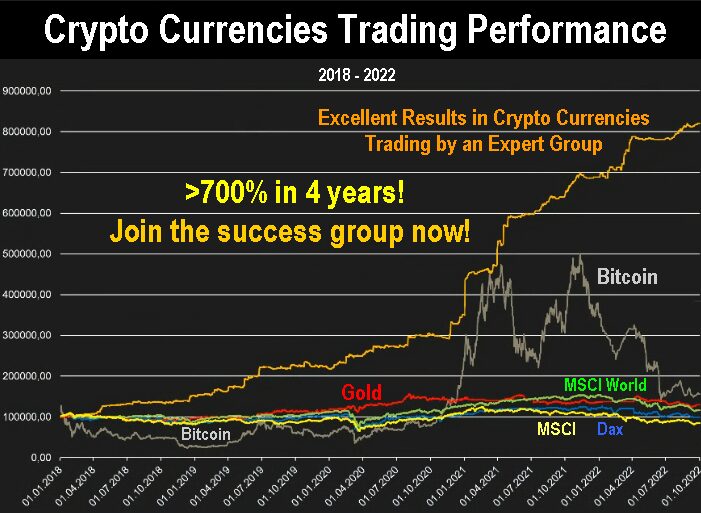 Register now if you want to be part of our circle and become a valued member:
If you have any questions, please let me know. I will answer as soon as possible. You are also welcome to call me on +49 176 45862588. In the meantime, your day trader and graduate physicist Klaus Oldigs cordially greets you from the city of Pilsen in the Czech Republic!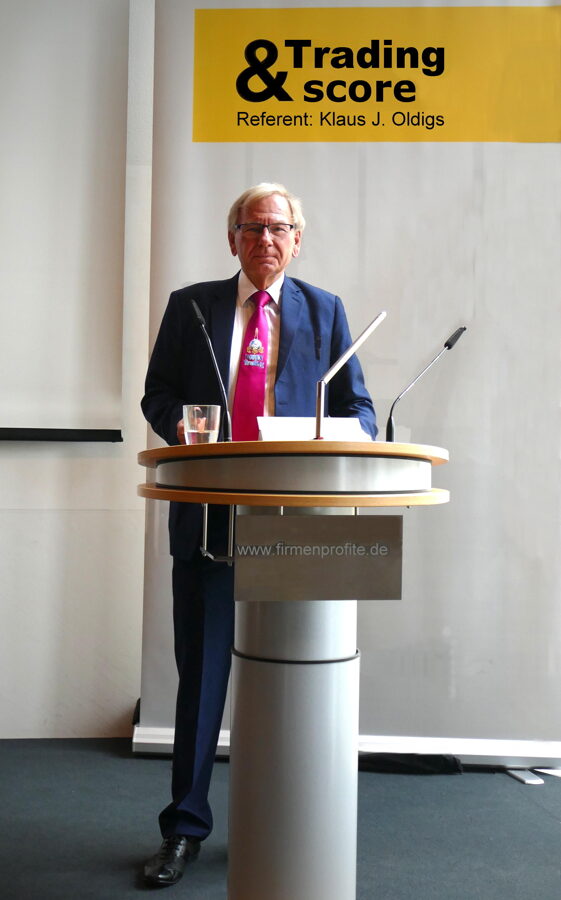 For registration click here!
google4b8639c741518ed8.html